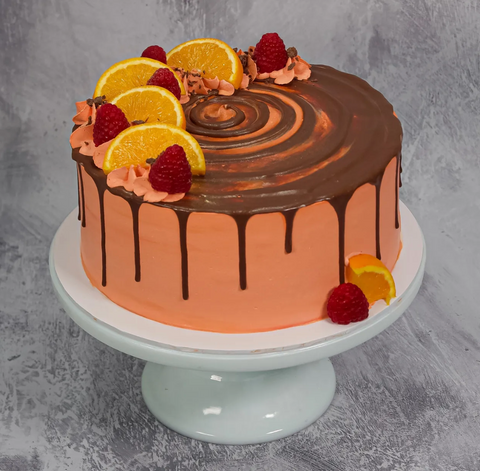 Freddie's CakeShop
Chocolate Orange Cake
Rich chocolate and zesty orange is another classic flavour combination, bringing out the best in each other in the most delightful way. This pretty cake has two layers of fluffy chocolate sponge and a light tangy orange whip, chocolate ganache, chocolate drip, orange slices and raspberries to garnish. Quite the perfect combination indeed!
ALLERGENS:

No nut ingredients, may contain trace.
*This cake can be delivered to any London Address/Postal Code within the M25.
If unsure, Click Here To See Map