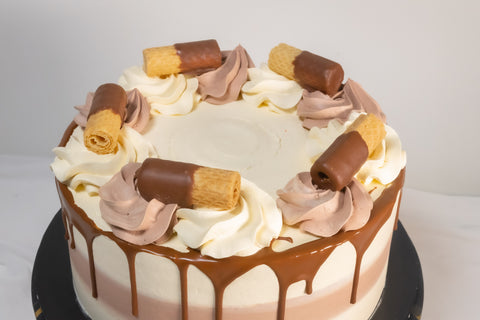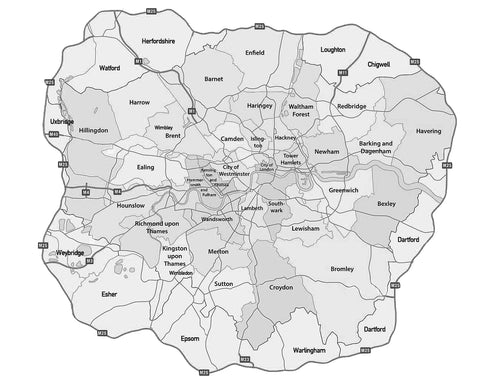 Freddie's CakeShop
Chocolate Duo Cake
A duo of two popular flavours that work well together. This two layer chocolate duo cake has one layer of rich chocolate sponge and one layer of vanilla sponge and is filled with a vanilla whip, chocolate ganache and chocolate chunks. The decor includes both chocolate and vanilla cream with chocolate drip and crispy chocolate wafer rolls. A classic choice! 
ALLERGENS:

No nut ingredients, may contain trace.
*This cake can be delivered to any London Address/Postal Code within the M25.
If unsure, Click Here To See Map